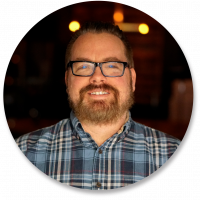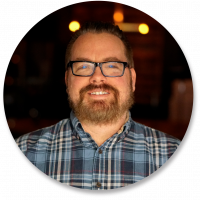 Pastor Scott has been the lead pastor at Freedom Church since October 7, 2018. Before that he pastored at Chico 1st Assembly from 2007-2018. He also served as the Valley Ridge sectional presbyter. As well, he pastored in central Texas and served as associate pastor in Hawaii and Colorado. Scott is also proud to have served over 5 years in active duty in the Army and several years in the Army Reserves.
Scott and Colleen (married 30+ years) have three children: Rebekah, a graduate of Northwest University in Kirkland, Wa. and serving as a missionary assistant in Prague. Timothy, he and his wife Stephani are on staff right here at Freedom Church. and Joshua, a graduate of Oral Roberts University in Tulsa, Ok and a current grad student of Purdue University. The Williams also count as a family member their dog Kobe, a Maltese and guardian of the homestead.
Scott is a graduate of Southwestern Assemblies of God University and received additional training from Global University and Evangel University. Relevance and innovation are priorities in the Pastor Scott's ministry. He has a desire to move the church beyond the four walls and into discovering new and effective ways to respond to the needs of the community. It is Scott's goal to see people touched with the love and the power of Jesus Christ.
Read more...
---